← Members
Stakeholder and Corporate Members
Stakeholder Members

A private, Catholic, co-educational college north of Pittsburgh founded by the Sisters of Divine Providence in 1963, La Roche welcomes students of all religions, ethnic origins and talents. Undergraduates may choose from more than 50 majors, including the top 10 majors most in demand among today's college students. La Roche combines a quality educational experience with clubs, athletics, social and community volunteer activities, spiritual well-being and more to prepare students for life in a constantly changing global society.

Now fully coed, Chatham University in Pittsburgh, PA, has over 2,100 undergraduate and graduate students (on-campus and online) in over 60 programs in the health and lab sciences, sustainability, business and communications, and the arts and humanities. Chatham is the alma mater of environmental icon Rachel Carson (Class of '29), and is recognized as a leader in the field of sustainability, having been selected as one of the Top 50 Green Colleges by The Princeton Review, named in the top 20 of Sierra Magazine's list of "Cool Schools" and mentioned in a 2012 Forbes article as one of the places "contributing to Pittsburgh's transformation into a destination for green living."
Building on these accomplishments, Chatham opened in 2014 the world's first fully sustainable campus in higher education, Eden Hall Campus. Consistently ranked as a best college by U.S. News & World Report, Chatham earned the highest ranking among western Pennsylvania institutions in the"Regional Universities – North" category for 2015. Chatham University consists of the School of Health Sciences; the Falk School of Sustainability; the School of Arts, Science and Business; Chatham College; and the College for Continuing & Professional Studies.

Founded in 1952, California University of Pennsylvania is located about 35 miles south of Pittsburgh in California, Pa. Some 7,800 students are enrolled in academic programs taught on Cal U's riverside campus or 100% online. More than 100 undergraduate majors and concentrations prepare students for careers in education and human services, liberal arts, and science and technology. The School of Graduate Studies and Research offers a doctoral program, more than 40 master's degree programs, and professional certifications, certificates and licensures.
Academics are the heart of Cal U, but the University also takes pride in its community engagement. Each year Cal U students contribute thousands of hours in volunteer service. The Career and Professional Development Center connects students and graduates with the region's employers through internships, job fairs and networking sessions. Last year the Cal U Convocation Center brought 74,000 visitors to campus for conferences, scholastic competitions, corporate training and other events. California University is a proud member of Pennsylvania's State System of Higher Education; to learn more, visit www.calu.edu.

Community College of Beaver County (CCBC) in Monaca, PA, minutes northwest of Pittsburgh and one of Pennsylvania's 14 community colleges, invites applications for 2 adjunct faculty positions in the area of Human Anatomy and Physiology. Appointments begin on August 12 for the fall 2016 semester.
Founded in 1966 and celebrating its 50th anniversary, CCBC has an annual enrollment that exceeds 3,600 credit students and an additional 3,200 non-credit students. CCBC is an Achieving the Dream Leader College and is embarking on a vision to grow its offerings and community engagement through partnerships and new program development.  CCBC offers 75 degree, certificate and diploma programs and hundreds of Continuing Education and Workforce Development programs. Classes are taught in a vibrant learning environment that integrates state-of-the-art instructional technology into every classroom and laboratory.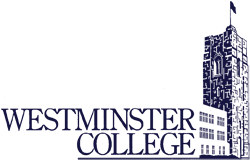 Westminster College is nestled within the charming town of New Wilmington, just one hour north of Pittsburgh. Strong academics, outstanding faculty, and individualized attention with a 12:1 student to faculty ratio is what Westminster College is known for. They expand horizons with opportunities to study abroad and make connections with a strong alumni base. Westminster College is home to 1,300 students each year.

Slippery Rock University, founded in 1889, is a member of Pennsylvania's State System of Higher Education. The University is shaped by its normal school heritage and characterized by its commitment to intellectual development, leadership and civic responsibility. SRU provides students with a comprehensive learning experience that intentionally combines academic instruction with enhanced educational and learning opportunities that will help them succeed in their lives, professional careers and be engaged citizens.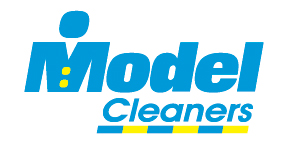 Model Cleaners will be finally be arriving to Wexford, Pa!!! The new Model Cleaners location will be located inside Pine Plaza (11269 Perry Highway, Wexford, PA) that is located along Perry Highway and is opening for business on Monday April 3rd, 2017. Other tenants in the plaza include Keller Williams, Chipotle Mexican Grill, Sports Clips and Children's Hospital of Pittsburgh of UPMC.
The new location in Wexford will feature convenient customer pull in parking, executive shirt cleaning, exclusive GreenEarth Cleaning Technology, alterations and repairs, expert spot removal solutions, leather and suede cleaning services, household and drapery cleaning along with Wedding Gown Cleaning and Preservation services.
Model Cleaner's other North Hills location include a state of the art GreenEarth Cleaning facility on Freedom Road in Cranberry, as well as a pickup and drop off location located in Seven Fields at the Adams Shoppes Plaza
With the addition of the new Wexford location will give Model 14 locations in Southwestern Pennsylvania and Morgantown, West Virginia
Also, Model offers convenient Free Home Pickup and Delivery to over 95 different Southwestern PA and Morgantown, WV communities.
Corporate Members